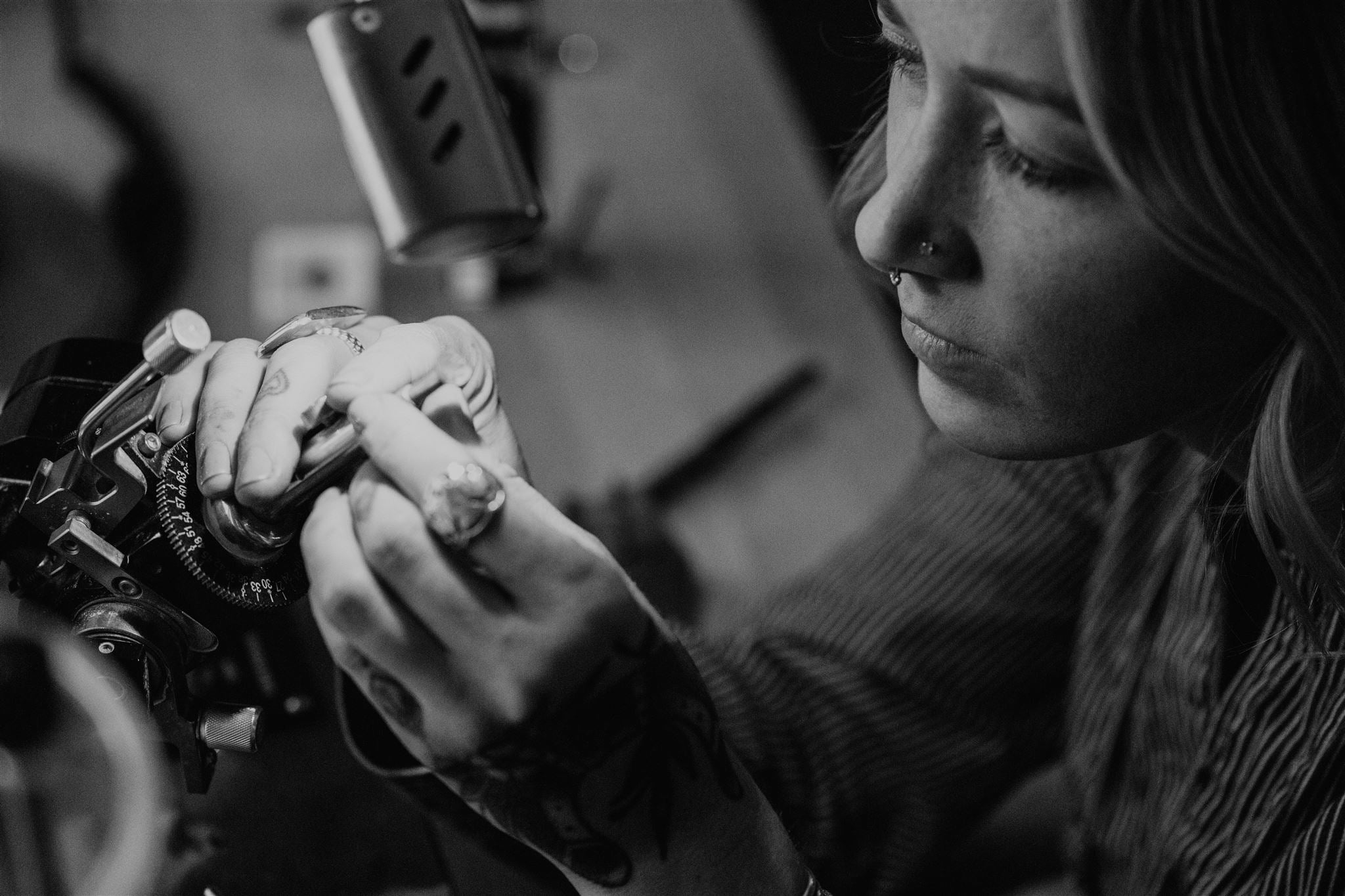 Precious Ghost jewelry is made to order through a tried-and-true process that provides the structure of our artistry and expertise with the sovereignty of your preferences and taste. Every choice you make along the way puts your personal touch on designs with tremendous possibilities for variation, and Sarah and her team work hard to make sure every choice you make is empowered, intuitive, and informed.
From beginning to end, you can expect the creation of your ring(s) to take between four and six weeks.
Here's how to get started:
Step One
Get Stoned
Your journey starts in the Loose Stone Library, with a quest for the perfect center gem. Many are faceted in-house by Sarah herself, and the Designer collection includes rare, special cuts from select lapidary artists.Can't find exactly what you're looking for? Get in touch, and we'll see if we can source it for you.
Step Two
Get Set
Once you've found the center stone that speaks to you, go to Ring Settings to explore the world of settings, bands, and accents. Each ring is designed and cast in-house using lost wax techniques, and Sarah's designs often incorporate beautiful and precise hand-engraved details. While the rings are shown photographed with a specific center stone shape, color, and type, don't let that limit your imagination — many options are possible, and the most compatible combinations will be listed in the descriptions. At step 6, you'll see the design come together in CAD.
Step Three
Finesse
Use the drop-down menus on the product pages to set your preferences for size, metal color and type, and other available options. Minor modifications — like prong or bezel setting, quarter size, or changes to size or shape (depending on design and available options) — go in the Notes section. Have your heart set on options you don't see (sizing, stones, etc)? Contact us before you buy, or add your request to the Notes when you check out. Speaking of which...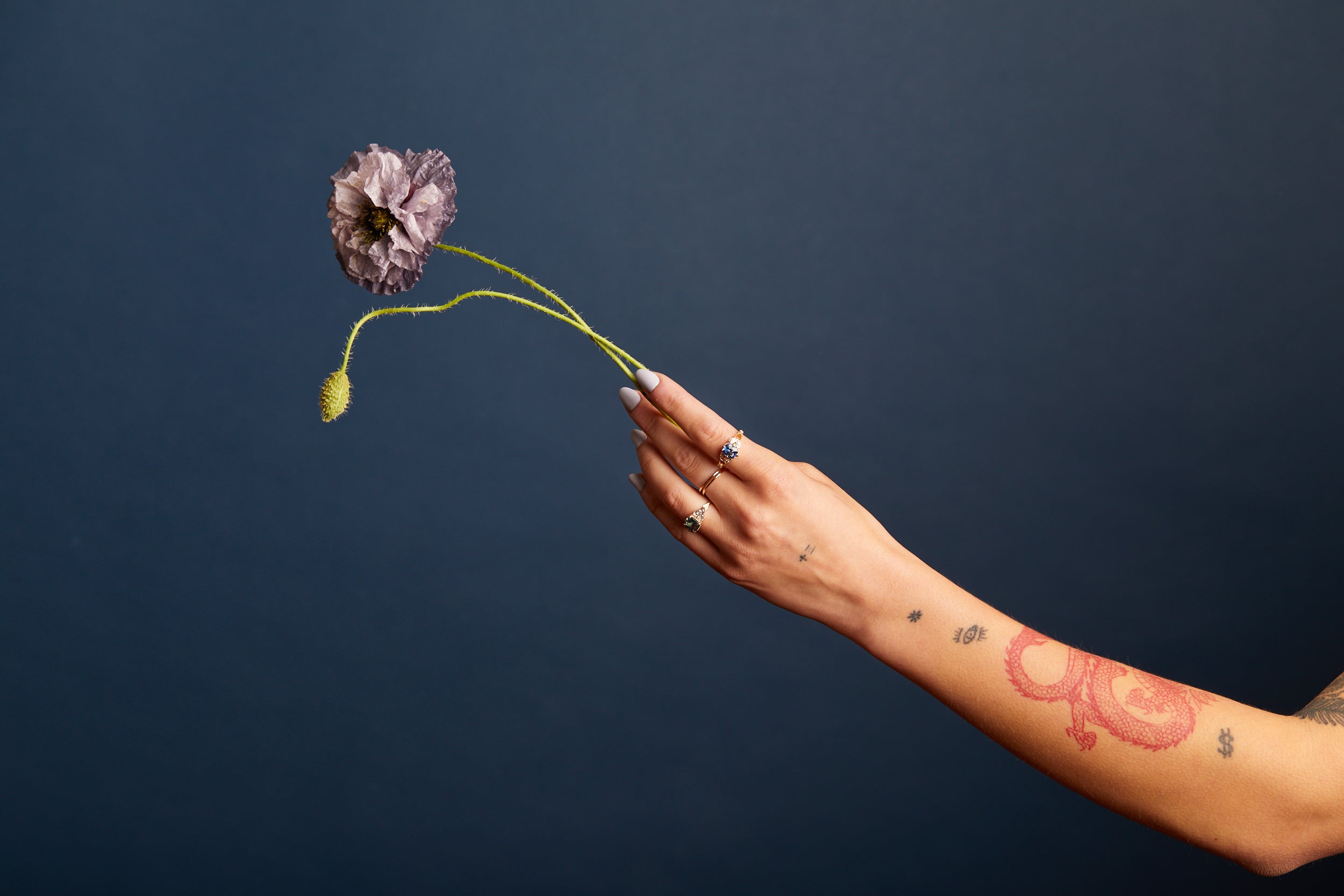 Step Four
Check Out
Once everything is just right, the next step is to purchase the stone and setting. Take a deep breath, savor those butterflies for a second….and then click that button. We will contact you from there!
Step Five
Check In
We will reach out with a contract for you to sign and an opportunity for additional consultation and customization details via email (side stones, band thickness, etc). Across this threshold, production begins! If you haven't heard from us yet, fear not — progress is indeed happening.
Create a CAD design for your final approval
(1-2 weeks)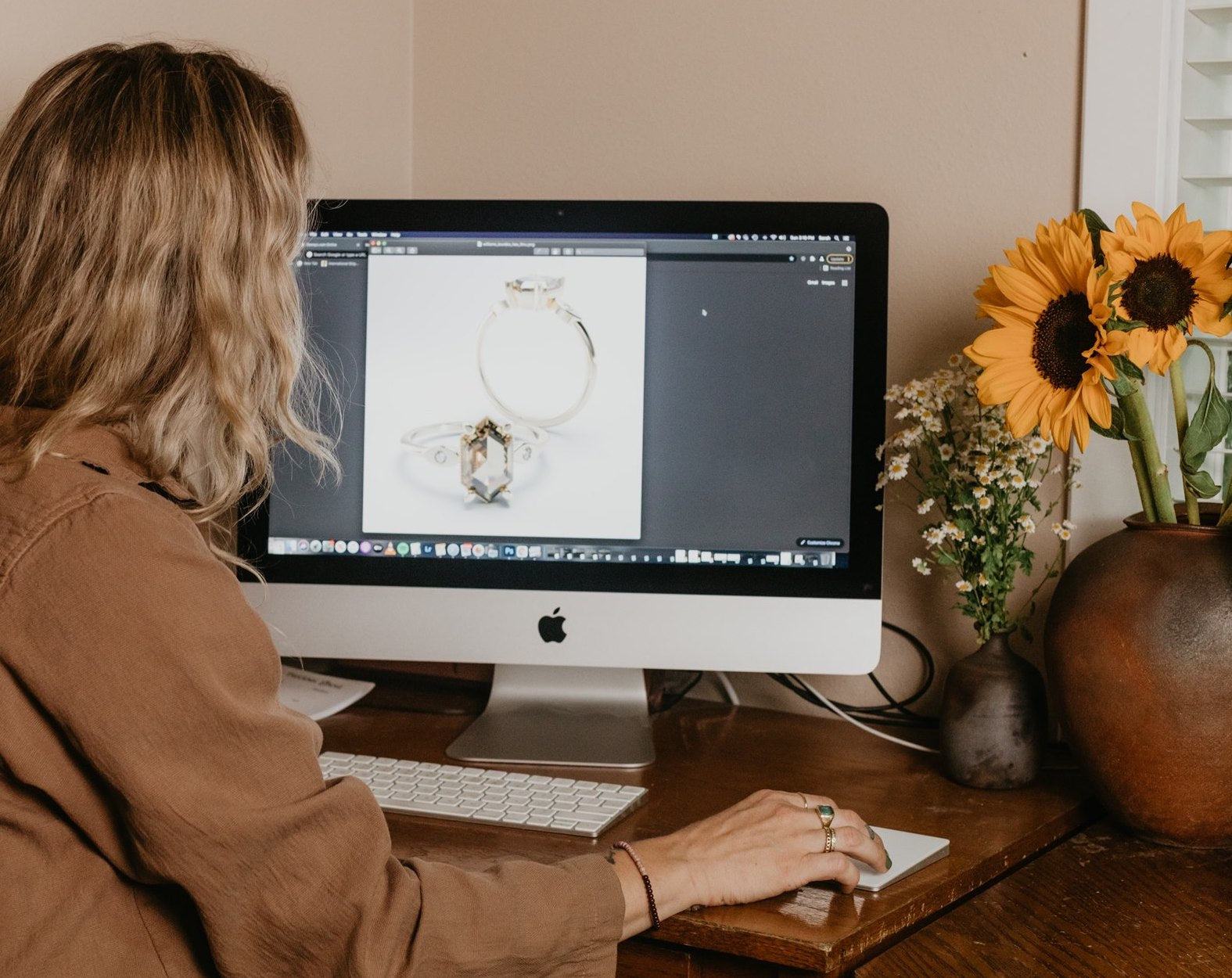 Set the stones and polish
(1-2 weeks)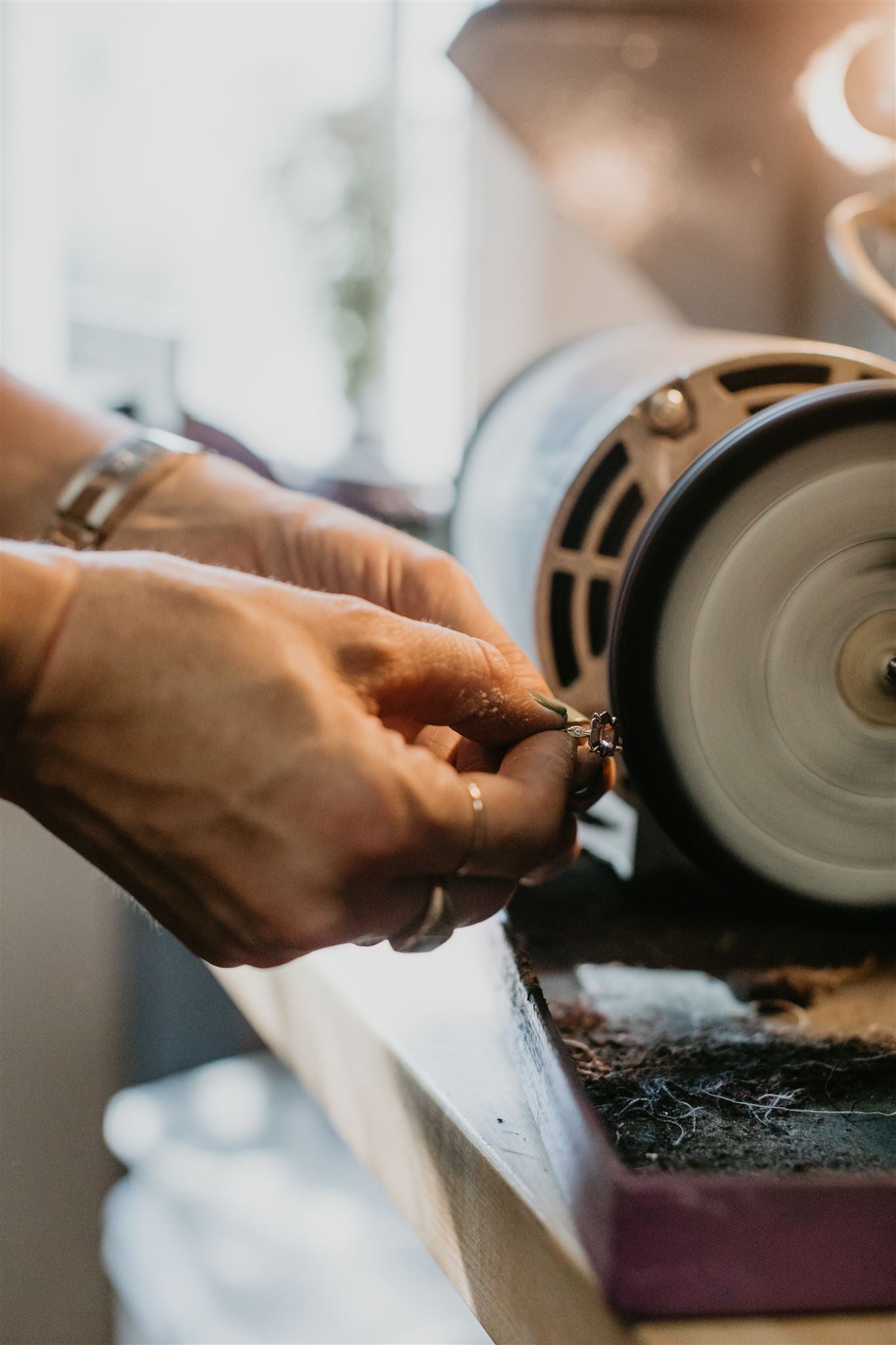 Lovingly tuck into its box and send it on its way
(up to 4-6 weeks total)